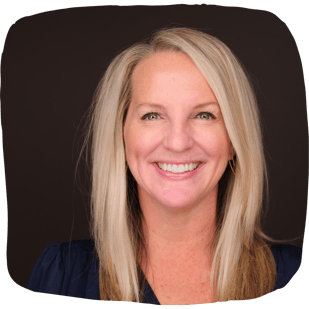 Robin Emiliani is the founder and owner of Catalyst Marketing Agency. Recently celebrating the company's seventh anniversary, Robin knew she wanted to start her own company after years of working client-side leading marketing teams and being unsatisfied with the lack of quality and support from marketing partners. Robin's motto in business is "take the risk," thus, she knew it was time to explore entrepreneurship and build a business to support marketing executives.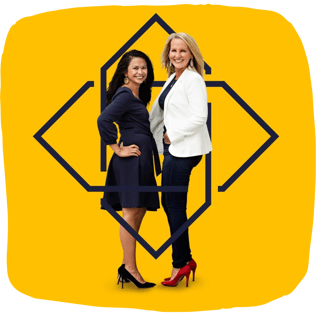 Catalyst Marketing Agency is owned by co-founders Robin Emiliani and Gem Swartz to help companies better reach, engage, and convert customers. Based in Denver, the 'two heads are better than one' approach spearheaded Robin and Gem's success, and together, they call themselves the two ends of a zipper that are meant to be together in business and life. They spend their days delivering bold, creative marketing for clients globally.
Some of their clients include the Denver International Airport, Adobe, WOW!, NetApp, SteelSeries, Thales, Fastly, World Fuel (ranked 85 on Fortune 100), and Streamlabs, a subsidiary of Logitech. Catalyst Marketing Agency is also a Microsoft Preferred Supplier. Recently, Robin and Gem were featured in the Denver Business Journal as the chosen Agency of Record (AOR) to deliver Denver airport's marketing, advertising, and media services. The highly competitive, multi-year contract was awarded to Catalyst after they delivered a winning RFP.
In 1987, Congress declared March National Women's History Month in perpetuity. This month's celebration aims to highlight women's empowerment and contributions to American history. Not only is this month a time to reflect on past achievements of women, but it also paves the way for females to persevere in our economy and society.
According to Ad Week, less than 1% of agencies are owned by women, so business owners, Robin and Gem, use this to challenge the status quo.
Robin says, "With this large local win with Denver International Airport, we hope to elevate Denver as a city that not only supports women-and minority-owned businesses but also becomes known as an epicenter to top creative talent." Read the full story here.
Robin recently joined Acumen and is part of the Summit CEO team in Denver, CO that meets monthly for a mastermind council. She feels a sense of purpose in her Acumen CEO peer group in the Front Range, and she particularly enjoys the situation briefings within the council meetings. She says, "The input I receive from other business owners is eye-opening and tremendously helpful." She also enjoys the monthly executive 1-1 coaching from her Growth Catalyst, Steve Van Diest.
"Acumen touches on not only the business side of your life but also the personal side because they're interwoven and must be healthy."
Robin surrounds herself with other women business leaders to help bolster a community of executive women who share new ideas and community. Shortly before the pandemic, Robin and Gem formed the Denver Women Leaders to encourage and foster relationships among female executives. The goal for the group is to develop relationships with other women leaders in their community, and to lean on them for connection and support. "It's really about women helping women. It can be lonely at the top, and women deserve a tight network that encourages and promotes female leaders. "
On a personal level, Robin is very involved with her three boys, ages 19, 18, and 11. She spends lots of time on the sidelines of ball fields watching her boys play. She loves to travel and spend time with her friends when she's not at one of her sons' games.
We are thrilled to have Robin and the insight she brings as a women-owned business leader in our Acumen community. We are excited to highlight her successes during international women's month and look forward to the many more successes she will have.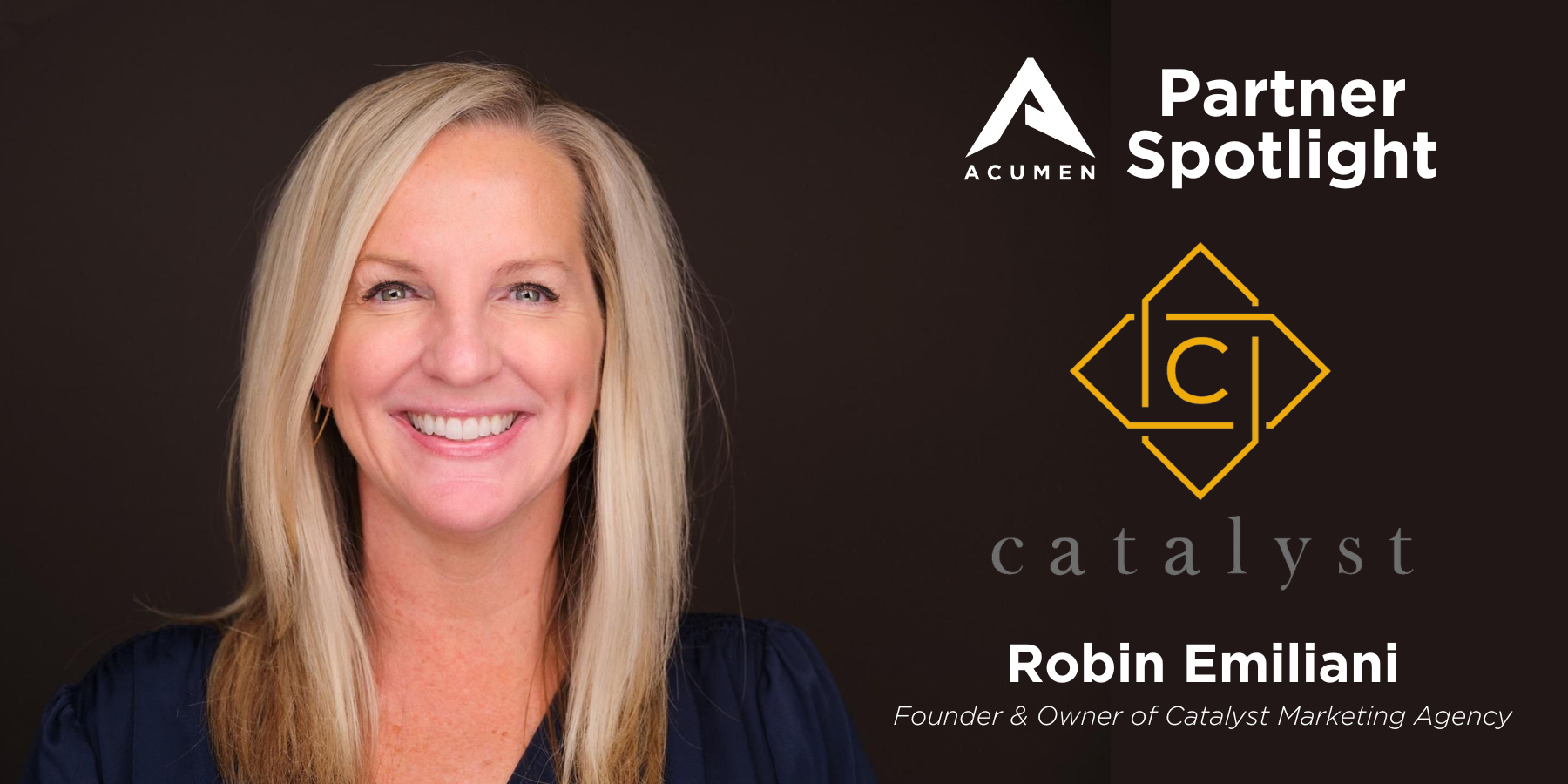 Interested in learning more about Acumen's mastermind community and how you can get involved? Learn more here.